Collect and Turn In Your Box Tops!
In September and October,
"Don't Be a Ghoul for Your School and Remember, a School with Box Tops is Scary!"
Bring in your box tops and turn them into "Big Bucks" for the Library!  Look in this week's Tuesday folder for a simple and easy form to attach your Box Tops and send them in.
Check out the hallway for a fun graph display as we keep track of the number of forms we get in from each class!  A fun surprise is waiting for the winning class in each grade.
When submitting box tops, please remember to:
1. Cut on the dotted line
2. Check expiration date
3. Glue or tape onto sheet
4. Add your student's name, grade and teacher to the form
Contribute to the SBEF Making Our Schools Better Campaign!
The Spring Branch Education Foundation (SBEF) contributes to EVERY school in Spring Branch ISD through grants, scholarships, and other programs.  Wilchester has been the recipient of many grants that have provided special opportunities for our Wildcats.
On Monday, Ms. Liz Burling was awarded an SBEF mini-grant for flexible seating in her kindergarten classroom!  Congrats, Ms. Burling!
  Donate Oatmeal to Blessings in a Backpack!
Each month, Blessings in a Backpack collects a "food focus" item to help offset the cost of the weekend food bags. In September, we are collecting OATMEAL (individually packaged) and we have a box in the WCE foyer for donations. Please consider picking up oatmeal on your next trip to the grocery store! 
 The 5th Annual WCE Holiday in the Park Arts Market is scheduled for October 27th from 10-4pm in the Wilchester front parking lot! Mrs. Walton has started to accept vendors for the event. If you, or someone you know, would be a great fit as a vendor, please email stephanie.walton@springbranchisd.com for application and information!
Sign up to be a volunteer at Wilchester
You need to register to a volunteer through SBISD to be able to volunteer at the school and in the classroom.
Please do this by October 1st.
Click here to register to volunteer with SBISD
. This needs to be redone every year. If you plan to volunteer at multiple schools in SBISD, you can check the boxes for each school on the same application.
You can join Wilchester PTA by clicking here
.This also needs to be renewed every school year.
You can not volunteer in the classroom or library, help with parties, attend a field trip, etc if you haven't signed up through SBISD.  The front office can not allow you to enter the school to volunteer with the children unless you have gone through the process. For more information, please see the attached information.  Sign up here: https://volunteer.springbranchisd.com
Randalls Remarkable CardLink Your Randalls Card to Our School!
1% of purchase total is sent directly to your organization at the end of each quarter! You can link your Randalls Remarkable Card to up to 3 different charities/organizations. If you link to more than one, the total purchase amount will be divided equally between the three organizations.
Earn money for our school just by doing your regular grocery shopping at Randalls!
Click HERE for the form.
Change of Transportation Form
* Change of Transportation Form 
(Don't forget to check out the Useful Links tab on the website.  You will find tons of great information including links to after-school enrichment and community activities)
Art After School Fall Classes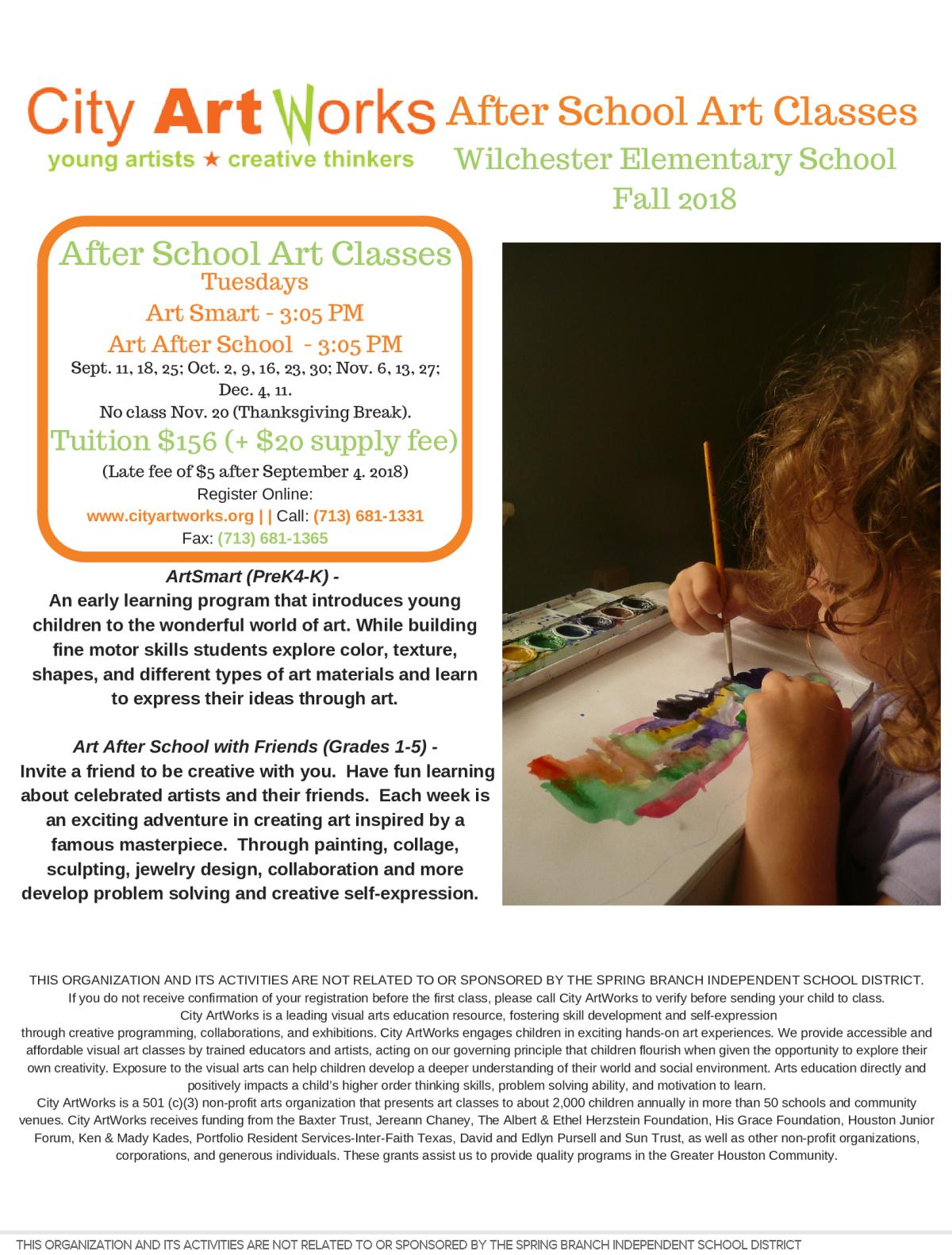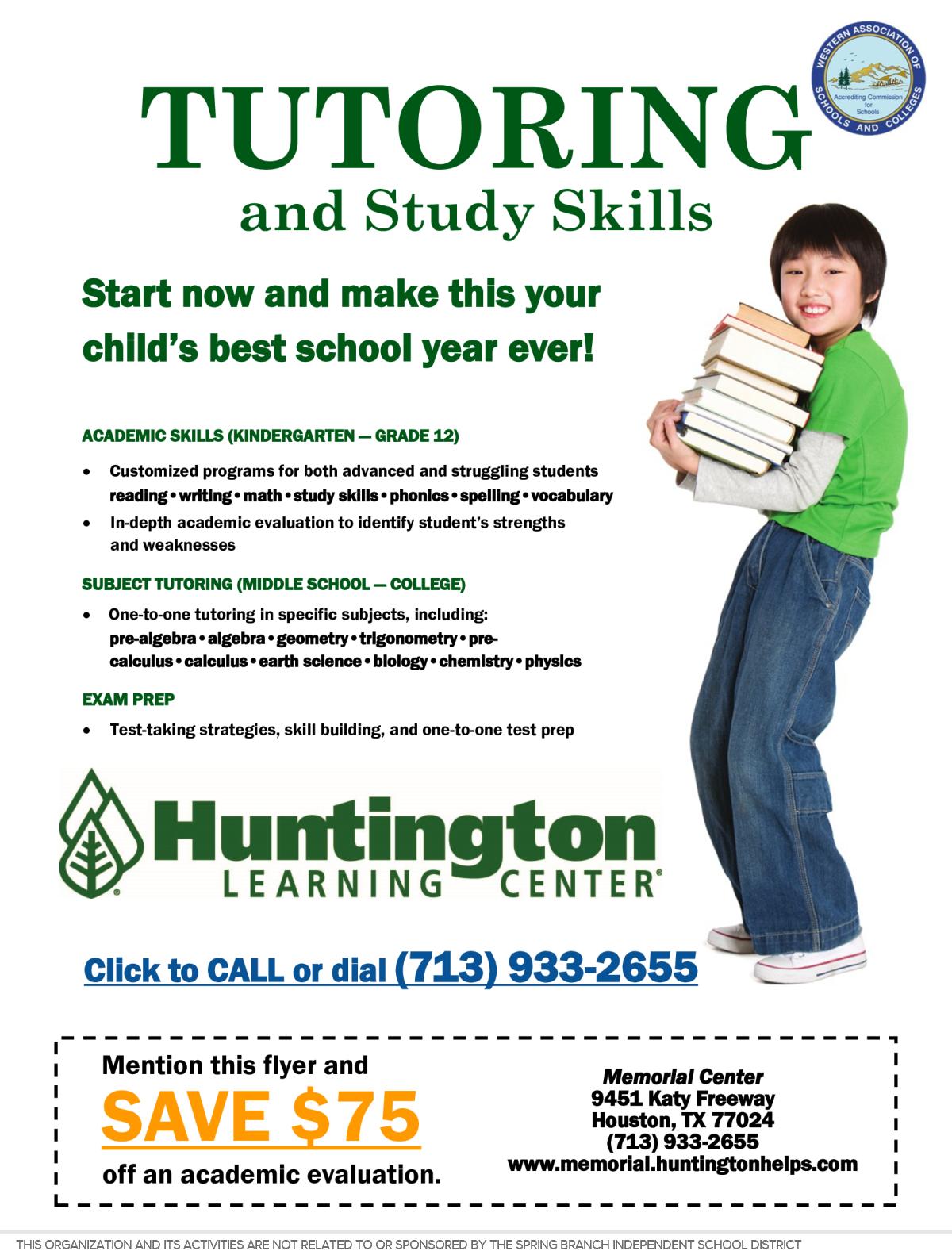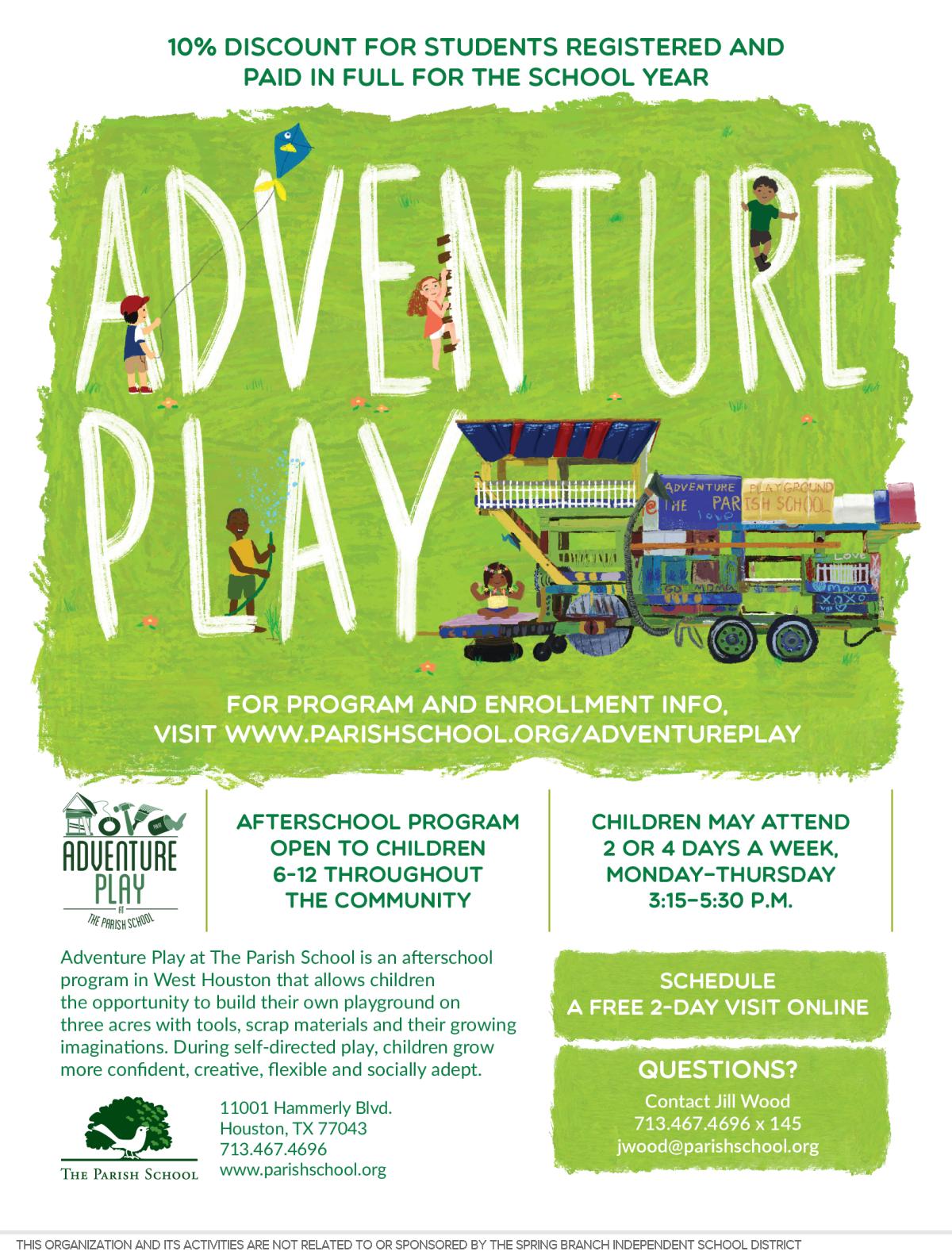 2019 Season Tallowood Kingdom Basketball Registration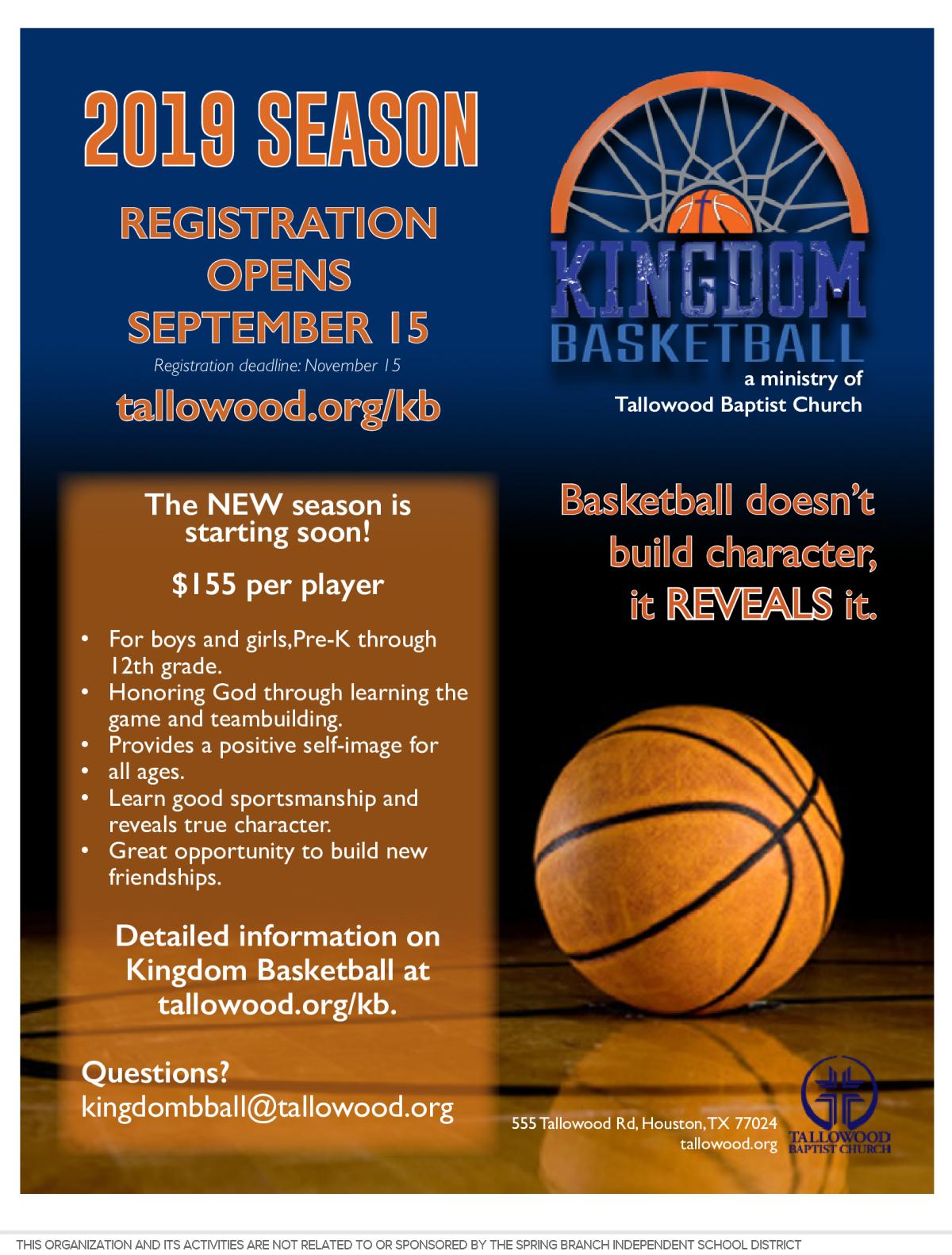 SHARE! Your Heart & Home with a High School Exchange Student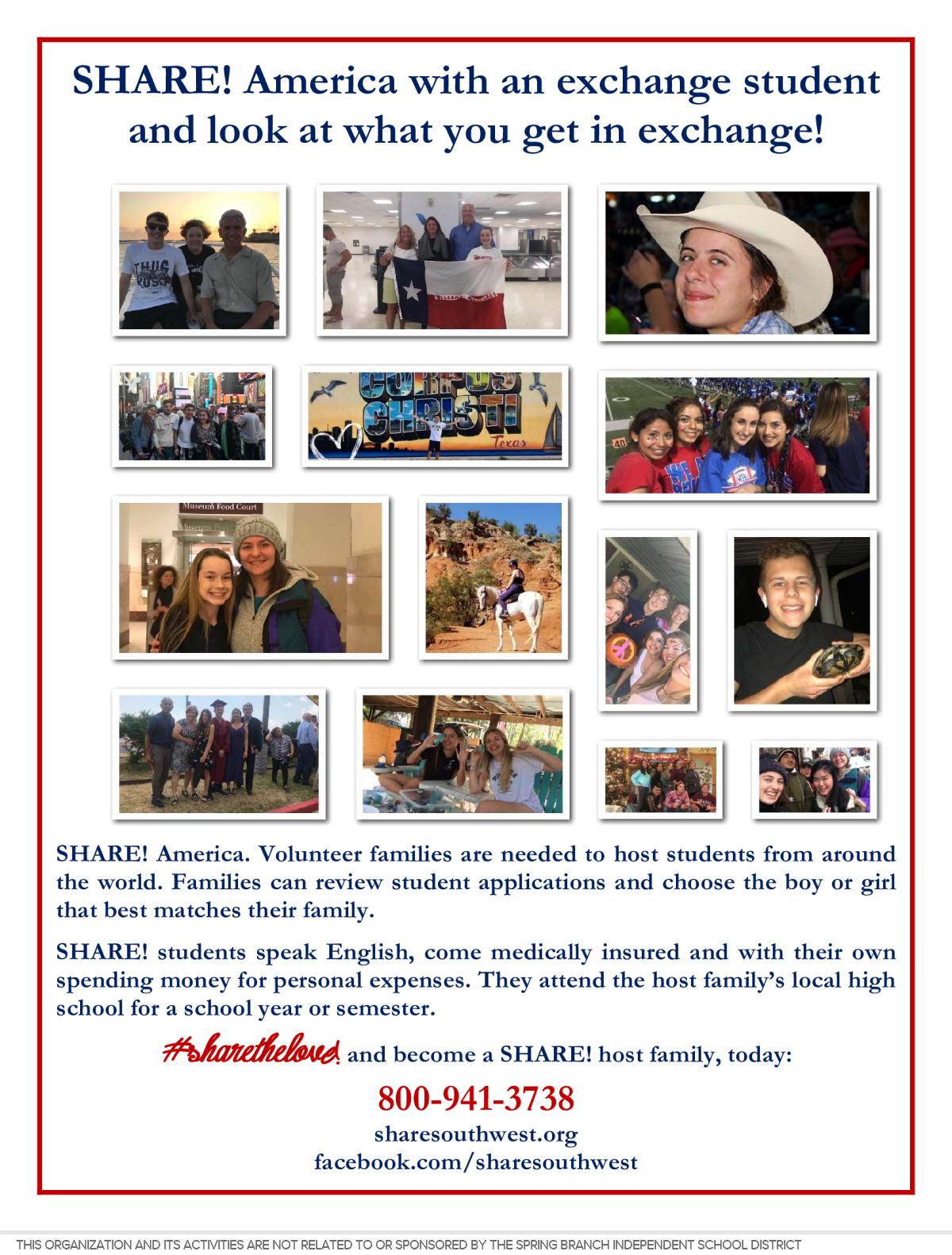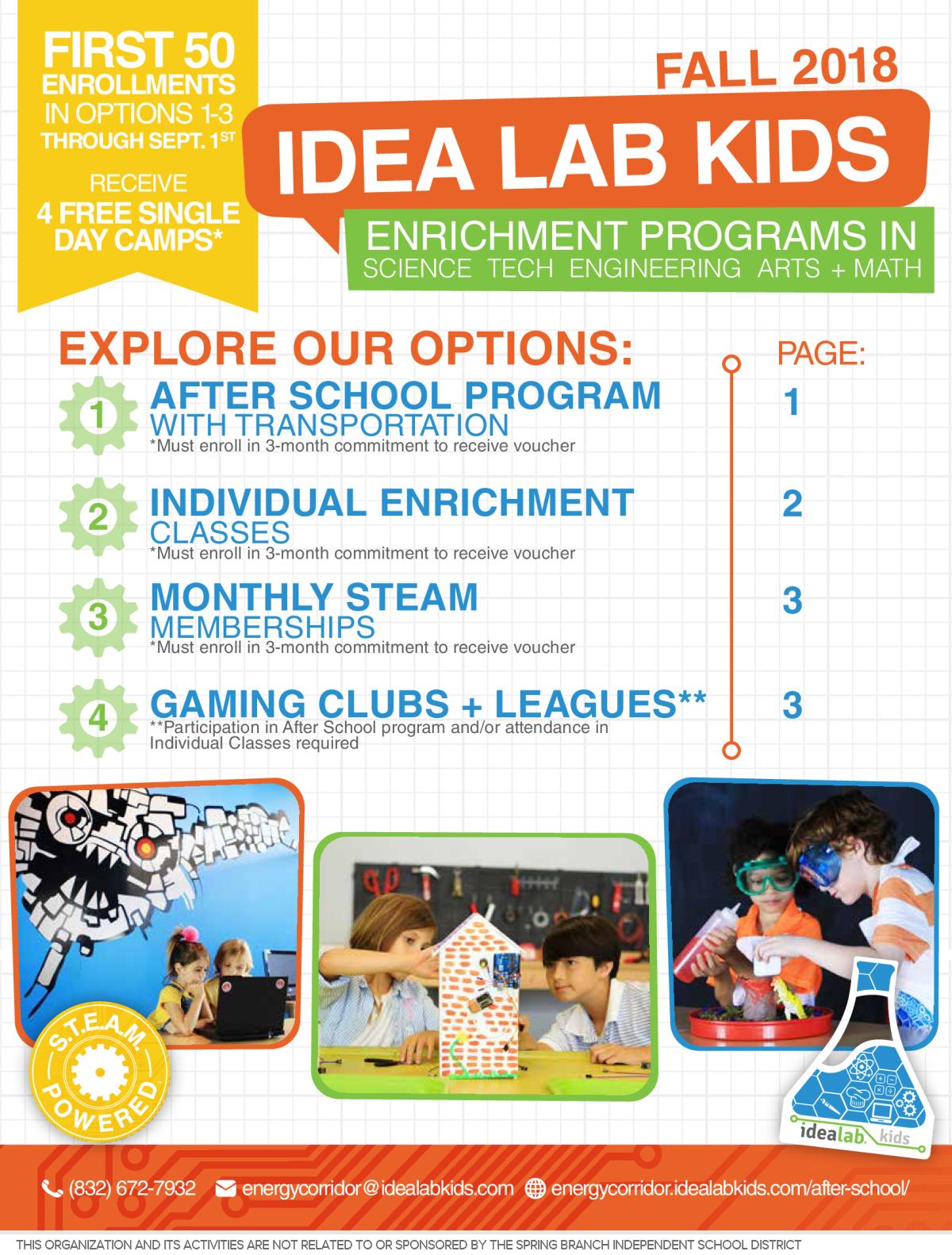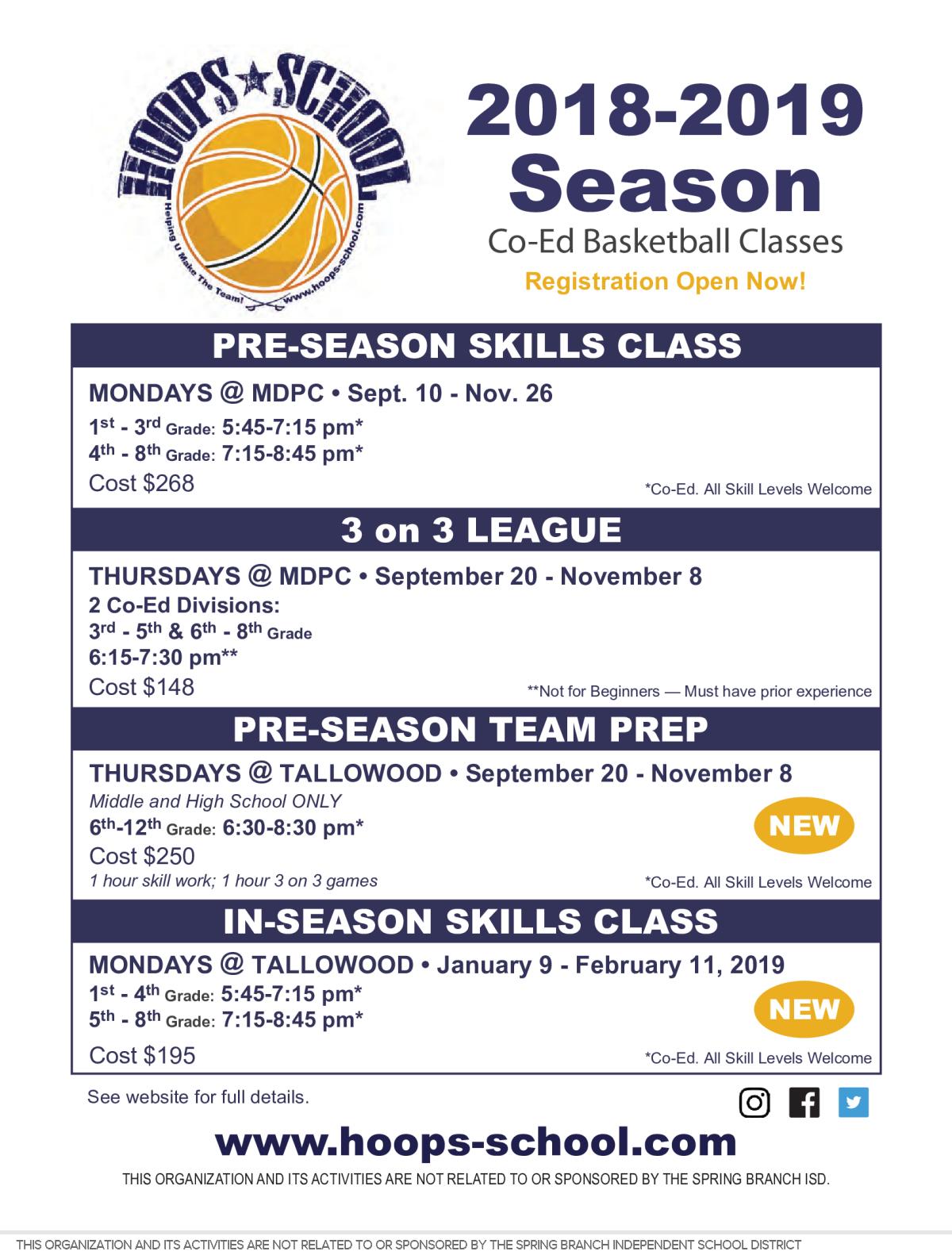 SaveSave
SaveSave
SaveSave
SaveSave